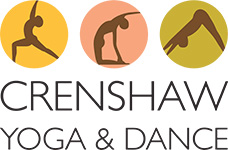 Generation POUND
GENERATION POUND® is a youth-oriented program that fuses movement and music to improve focus, coordination, physical fitness and teamwork skills. By combining exercise and interactive Activities, kids will learn new ways to explore movement, embrace their creativity and ROCK OUT—ultimately building strength, confidence and self awareness.
Kids Ballet
Learn ballet basics at the barre and across the floor focusing on technique and ballet foundation. This class is for ages 5-10. Please note that Saturday classes last from 9-10:30am.
Kids Hip Hop
Come join Alex and learn hip hop fundamentals, freestyling, and choreography. This class is for ages 5-10.
Crenshaw Yoga & Dance ©    |   2023  +1 (323) 294-7148.  |  crenshawyogarentals@gmail.com